Do you have a flair for fashion?
Lucky ladies in New York, New Jersey, Connecticut and Maryland already know that
XSRE
Stores help you embellish your already fabulous style with jewelry, handbags, shoes and more. (None yet in Kansas but I'm hoping!)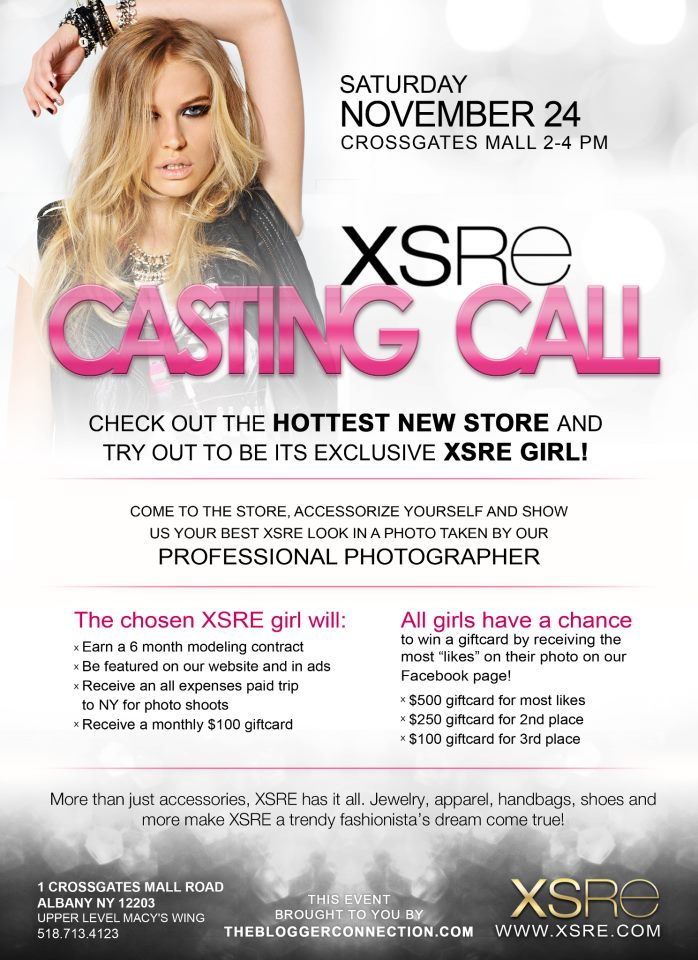 Crossgates Mall in
Albany, NY is having a grand opening celebration at the new XSRE Store (on the upper level in the Macy's wing) this Saturday, November 24th from 2-4 pm. A professional photographer will be on hand to shoot anyone who'd like to be
the store's XSRE Girl and
represent XSRE in advertisements and on their website. The winner will receive a six month modeling contract,
an all-expense paid trip to NYC for an XSRE Girl photo shoot and a monthly $100 XSRE gift card to keep herself accessorized in high style.
Get your girlfriends together and check it out! There will be LOTS of prizes and plenty of great XSRE stuff to inspire your inner glam goddess.